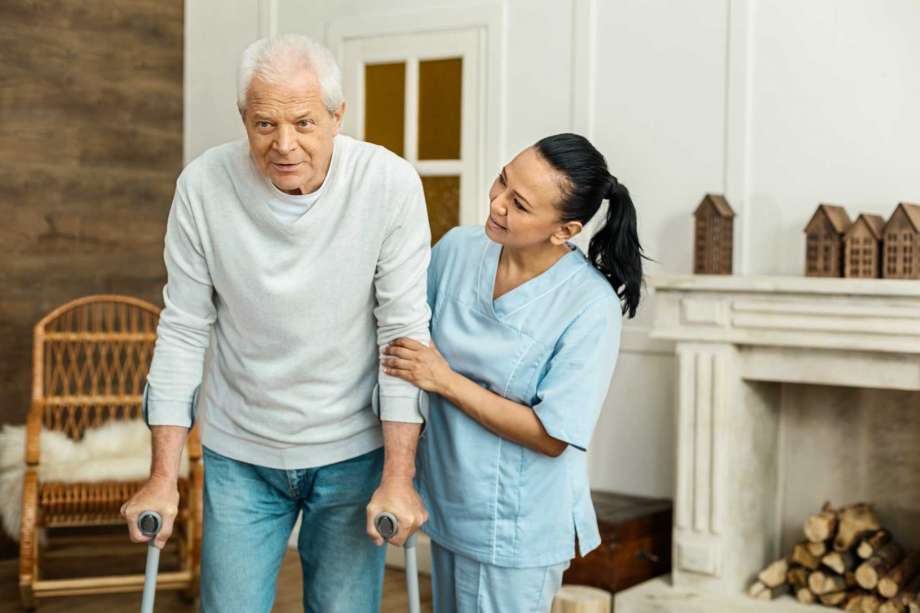 When major and persistent health issues affect you or a loved one, you may assume that assisted living or a nursing home are your only alternatives. Still, the familiarity and comfort of a person's home may have a big impact on their quality of life.
Thankfully, we provide specialised care that can help you fulfil your medical needs at home. Without the hospital, it is individualised care, support, and attention. Best of all, Heavenly Touch Care's trained health care professionals are hand-selected to address your loved one's condition, whatever it may be.
We provide specialised treatment
to a range of individuals, including:
Brain Injuries
We have trained carers to assist those with brain injuries (either acquired or traumatic). Our employees will work closely with a diversified team to accomplish your objectives.
We have vast expertise in addressing any troublesome behaviour that is commonly associated with a neurological disorder. All of our support staff will be trained by a Clinical Nurse Manager based on your needs, and once they are certified, they will continue to be supervised and helped.
Injury to the spinal cord
A spinal cord injury can have profound effects on the entire family. We want to help you and your loved ones get back to emotional balance with the right help and a good team spirit.
We will help you live your life to the fullest by making our services fit your needs. This is because everyone is different and has different needs.
Cerebral Palsy
Our major focus is on your specific needs, which vary according to your age, goals, and preferences. Together with you and your family, we will design your therapy to match your objectives.
We can help you become the person you want to be by helping you in school, college, and the workplace and by getting rid of things that are getting in your way.
The relationships that are built will improve your life and the lives of your loved ones, so it is essential to choose the ideal team to assist you.
Our services for
specialist care include the following:
Our services for
We can assist you with connecting and disconnecting your ventilator; replacing and cleaning your filters and tubing; and identifying and repairing any problems with your ventilator.
Tracheostomy care
As part of a full tracheostomy replacement, we may help you replace the inner cannula and take care of the area around your stoma.
Ambu-bagging
Manual ventilation is utilised when clinical signs indicate breathing difficulties.
Stoma care
decontaminating the stoma location and emptying the stoma bag.
Catheter care
This means that you have to use a catheter sometimes, take care of your suprapubic site and catheter, and be able to spot and treat urinary tract infections.
Oxygen therapy
Identifying indications of oxygen shortage, such as cyanosis, and assisting with the administration of oxygen through a nasal cannula, face mask, tracheostomy, or tracheotomy with the use of cylinders or condensers.
Epilepsy management
Injury management resulting from the use of midazolam and diazepam during a seizure.
Gastrostomy care
Care of the stoma site includes medicine, hydration, and food delivery using both gravity and pumps through a PEG tube.
We provide specialised 24-hour care
in the comfort of your own home.
We provide 24-hour care packages to individuals whose situations require such help. Both adults and children are cared for in their respective homes.
Depending on the circumstances, this care may be delivered by a team of experts working in shifts or by a live-in carer. Our Clinical Nurse Managers will work with you and your family to make a plan for your care that is unique to you. 
Please do get in touch. Our care team will respond at short notice and do everything to care and support you through your situation.